thanxss freind
tarikh 14.07.2011 nie tarikh ANNIVERSARY shue dan gula gula hati shue . btw thanxss for WAN ANISS , ZATTY ,SHAI , AND FAEZAH my BFF coz say congratulation at me .
nie contoh my BFF ANISS , say congratulation at FACEBOOK for me
BTW THANXSS anis , aku syg gila kat mg freind .
and , korang nak tahu . hary juge kiteorang pergy maen futsal .
huh ! letih gile . btw happy sangad . shue tak sangke , ahue pandai jugak tendang bola . cayalah .
(bangge diri) . memng happ gile arh hary nie .
okey sampai sinie jew kot .
kaylah . laen kali shue post agy story about shue okey .
dadaaaaaa .
LOVEUALL <3

OLD ❖ NEW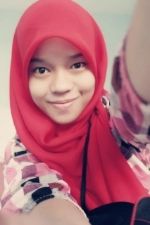 Adios Earth-lings! Welcome to my blog! Please be nice here n don't forget to follow me, k?


Hello im Shuamoieyy, 18 years young ,(?)
yOu are awesome :) Muuuaacch .

TUTORIAL HERE ♥

bold underline


Find Me:FACEBOOK ♥ FORMSPING ♥ TWITTER ♥ KAWAN BLOGGER ♥ GROUP BBB ♥









Eza

fiey

Esya
Template Designer:
Aien
Editor:
Nana
Euphemia
Other:
✿
✿
✿
Edit :
Shu