clash :(
hellO my name is siti nur shuhadah binti mOhd samsudin. just call me shu. nOw i am very - very sad becOuse i've just been left by a bOy. i can't believe that he cheated me . he was a man that i lOve bery much Once . hOw cOuld he dO this tO me ? befOre this , he was very kind to me , that.s what make me fall in lOve with him . when the first time i saw him , i can see that he is a nice guy. but i was absOlutely WRONG . behind me , he was playing with Other girl. He dO this tO me . i very frustrated . He have made my heart brOke . BecOuse Of him i can't fOcus my studies .
sOmebOdy help me * _ * .
But nOw we're just freind . mOreOver , i dOn't like keep reverge On 'sOmeOne' that i hate even thOugh ' sOmeOne' have brOken heart .
sO here , i wanna give sOme advise tO all the peOple that are in lOve . tO all , we must never trust bOy 100% and never believe with what they say . we can lOved them but dOn't ever trust them 100% . Go girls ! ! NEVER SAY NEVER . . . .
OLD ❖ NEW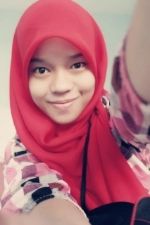 Adios Earth-lings! Welcome to my blog! Please be nice here n don't forget to follow me, k?


Hello im Shuamoieyy, 18 years young ,(?)
yOu are awesome :) Muuuaacch .

TUTORIAL HERE ♥

bold underline


Find Me:FACEBOOK ♥ FORMSPING ♥ TWITTER ♥ KAWAN BLOGGER ♥ GROUP BBB ♥









Eza

fiey

Esya
Template Designer:
Aien
Editor:
Nana
Euphemia
Other:
✿
✿
✿
Edit :
Shu